This is the second in the series on Old Indian Fountain Pen Brands. The featured brand here is SEVIKA; and we have three models of this brand and these three models are distinctly different… two of them have open nibs and one has a semi-hooded nib (can we call it that?)…the name 'SEVIKA REGD' (Regd. Meaning 'registered', implying that the brand name has been registered at the government office concerned with brand names, and therefore the pen is 'authentic') is imprinted on the barrels…the nibs too have the brand name imprinted on them (further strengthening the authenticity??)…and one of the feeders also has the brand name engraved on it…one cap has a metal covering and this cap also has 'sevika regd.' imprinted on it…the other two caps have bands, one broad and the other narrow…the clips are again different, as are the cap jewels and barrel ends…
I have no clue regarding the date or place of manufacture or name of the manufacturer…the pens are NOS and are in fairly good condition…there is tarnish on one of the clips and on the cap jewels and barrel ends…the nibs look good and when inked they would write well, I suppose...here are the pictures...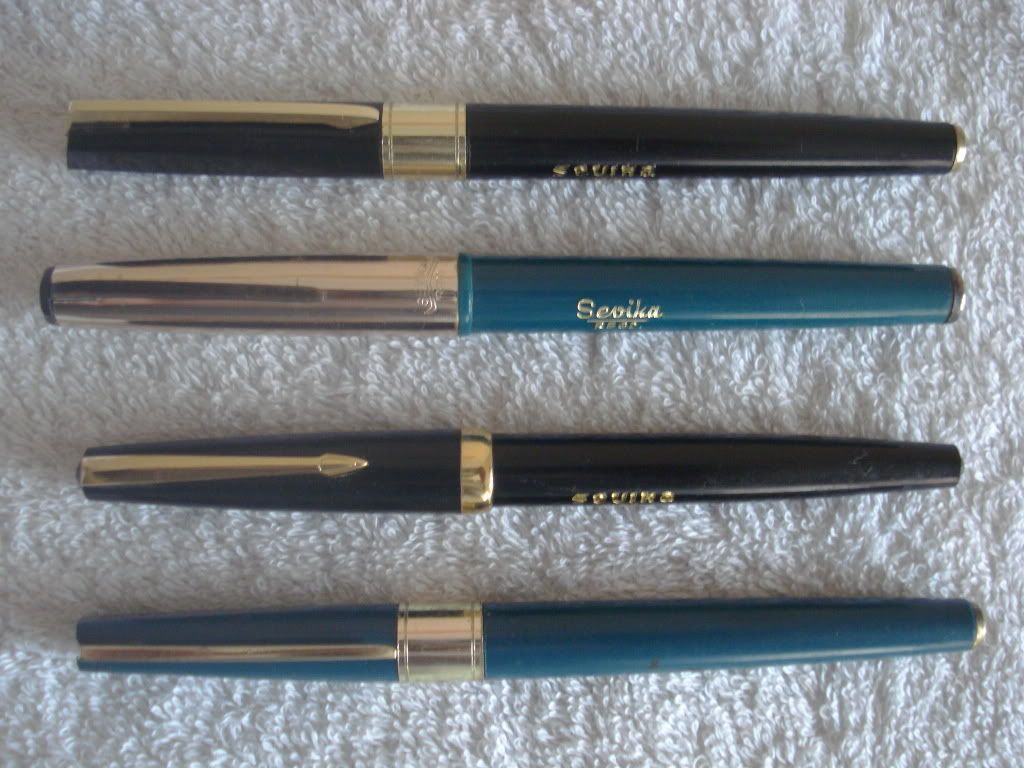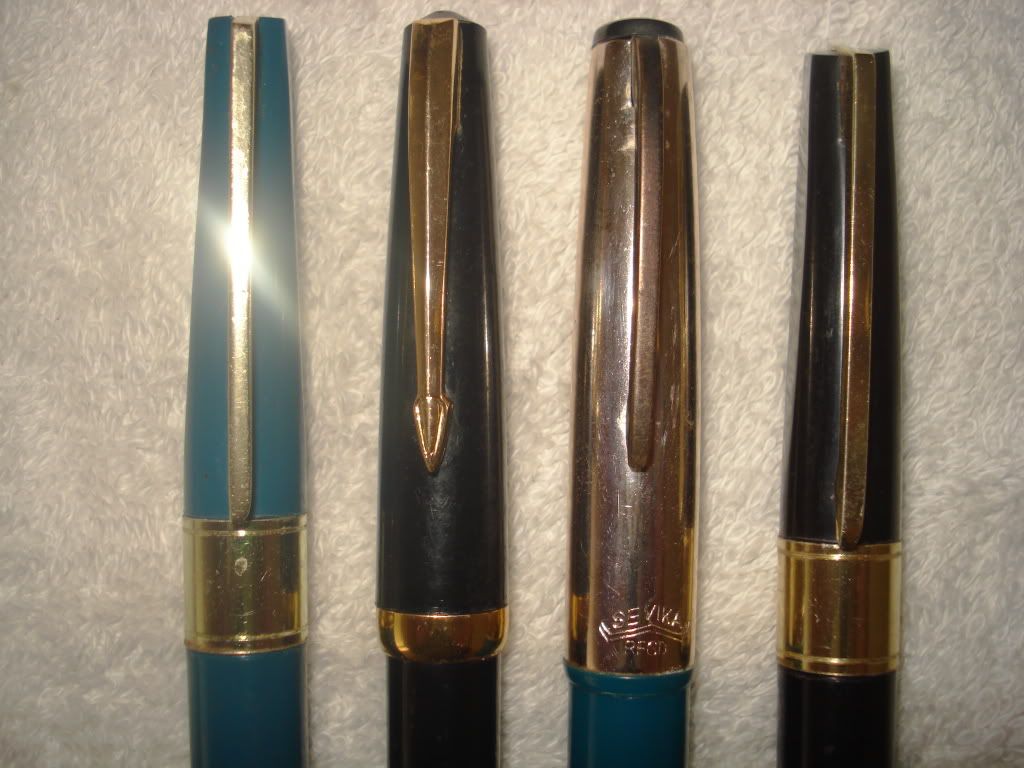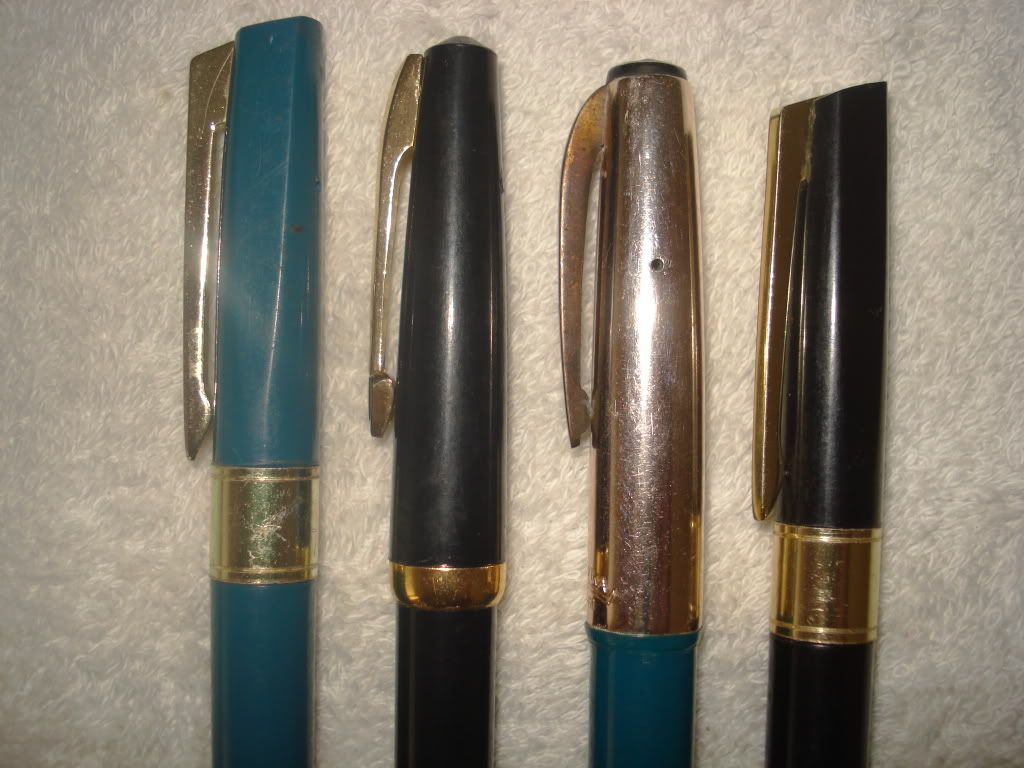 Thanks for looking...there's more to come...